How Do You Get White Teeth? And Safely – From The Comfort of Your Home?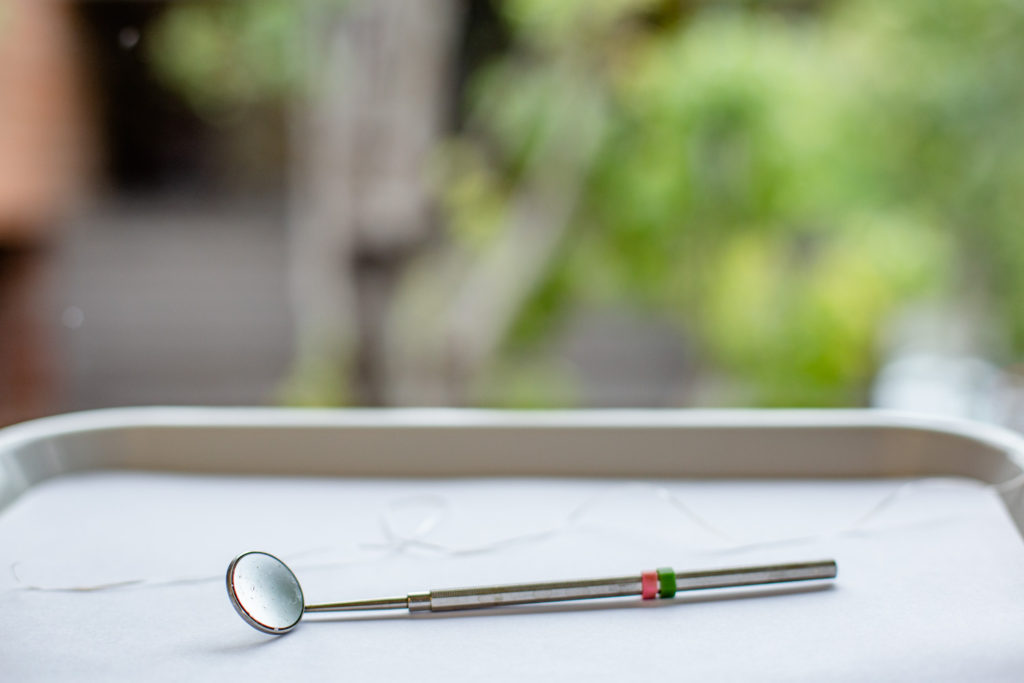 We are in Southern California.  Let's not pretend to ignore the pressures people feel to look amazing.
Now – Remember that your smile speaks to other people's hearts.  It's the first thing they notice about you.
So, of course you want your teeth to be as white as possible.
If you are looking for a dentist in Laguna Niguel – or any of the surrounding areas for that matter – we are here and always happy to help.  We are proud to have patients from all over Orange County, CA – Laguna Niguel, Laguna Beach, Mission Viejo, Aliso Viejo, Irvine, Dana Point, Laguna Hills, Laguna Woods, San Clemente, Rancho Santa Margarita, Rancho Mission Viejo, even Ladera Ranch and Oceanside.  Just fill out this form, and we will be in touch!
Schedule Your Apponitment
Easily schedule an appointment to fit your needs.
Let's talk about how to get White Teeth!
It's important to remember the following:
Not all Teeth Whitening Products are Created Equal.
There are companies out there selling products that simply aren't effective.
Worse still – some of them can irreversibly damage your teeth.
How is the average person supposed to know this?!?
We want to keep you safe, healthy, and yes – we also want your teeth to be as white as possible!
Don't Make These Common Teeth Whitening Mistakes.
Teeth Whitening Mistake #1
Buying your whitening products online.
Disposable Paper Products? Sure. Fashionable athlesiure wear? No worries. Tech Accessories? All day, every day.
Medical / Dental products where the handling of the product determines its shelf life and effectiveness?  Please, don't.
When you order from a 3rd party re-seller, you have no idea when the product was manufactured, or how it was stored.  Even if the manufacturer is reputable.
The active ingredient in teeth whitening products is either hydrogen peroxide or carbamide peroxide.  Where you purchase it – from a store vs. from a dentist – will determine the concentrations available for you to purchase.
For these ingredients to be the most effective, and have the longest shelf life, it's vital that they are kept refrigerated.
My recommendation: buy your bleach from a licensed dentist.
Teeth Whitening Mistake #2
Using a Whitening Toothpaste.
Do whitening toothpastes actually work?
Well… Let's first talk about what makes them "whitening".
There is only one toothpaste available (that I'm aware of) that actually contains stabilized hydrogen peroxide.  The concentration of this ingredient is so low – and on your teeth for such a short amount of time (even if you brush for the recommended 2 min) that it is effectively impossible to be effective at actually whitening your teeth.
The others? They simply have extra abrasives. They are better at removing surface stains and build up.  Think of them as a brillo pad for your teeth.  They are ok to use periodically, but with long term use they will slowly remove your enamel.  If you have any areas where your gums have receded – these toothpastes are especially dangerous because they will damage your root surfaces faster than your enamel.
My recommendation: stick with a low abrasive toothpaste that doesn't say "whitening" anywhere on the package.
Teeth Whitening Mistake #3
Using Charcoal Products
Ooooh…. Charcoal…. That's natural. And organic. And SUUUUUPER abrasive.  Stop.  Just stop.  Read my comments above about whitening toothpastes once more, with feeling.  In fact, it's better if you imagine me talking in my "dad" voice.  And please, don't use them in combination with lemon juice.  The citric acid from the lemon softens your enamel, then the charcoal removes the top layer of your teeth.  This is irreversible.  You can't grow more enamel.
My recommendation: if you must use something in a powder form, and you want to be natural, get a box of baking soda.  Using plain baking soda in powder form is very safe for your teeth, and will give you that great feeling of a good brushing.  It also tastes like it's totally natural.
Teeth Whitening Mistake #4
Using Too Much
Are you "extra"?  Well, using extra bleach, extra whitening products, etc – isn't better.  Most bleaching gels have a high enough concentration of the active ingredient that you only need the smallest amount to be effective.  The number of exposures over time [I'm talking days, not hours] is going to influence your results the most.  Using the products for 30-60 minutes every day for 2 weeks will do more for you than using twice the product for twice as long over a period of 1 week.
What's more – if you use too much bleaching gel, you have a greater risk of getting it on your gums and burning them.  This typically makes your gums really white in the effected area and very tender for a day or two.  It's usually something that heals on its own – but it can hurt a lot.
My recommendation: Get custom trays made by your dentist, and only use the recommended amount of bleaching gel.
Teeth Whitening Mistake #5
Not Getting Your Teeth Cleaned
Wait, what?
You're trying to whiten your teeth at home, and you haven't had your teeth cleaned in how long?!?
Teeth whitening products will bleach and whiten your teeth.  They will not remove all the years of buildup, tartar and calculus from around your teeth and gums.
They are also most effective when they can actually come in contact with the tooth.  Leaving all of that buildup on your teeth isn't going to make the bleaching process any easier, in fact – I've had patients say how surprised they were at the actual color of their teeth after a cleaning.
My recommendation: Get your teeth cleaned first. Then – while you are at the dentists office – get bleaching trays made, and do it the right way.
Teeth Whitening Mistake #6
Eating and Drinking the Wrong Foods While You're Bleaching Your Teeth
I'm not suggesting that I think you are actually eating during the time that the bleach is in your mouth.  Rather, you might not be aware that staying away from foods with lots of color (e.g. coffee, red pasta sauce, blue berries) will help you get the best, most long lasting, results.
My recommendation: Try not to eat anything that would stain a white tee-shirt while you are going through a bleaching treatment.
What about In-Office Teeth Whitening Options?
Can't stand to have those trays in your mouth every day for 2 weeks?  Even if it's just 60 min. a day?
Or, there's a special event next week and you need results now?  There are options for a full whitening treatment on the same day.  And for a few select patients, I think it's appropriate.  You should know that the results don't seem to be as dramatic, nor do they last as long.  In my opinion, at-home teeth whitening when prescribed and monitored by a licensed dentist gets the best results.
We are always, always, always happy to help answer any question you may have.  Please don't hesitate to reach out and call the office or even stop by!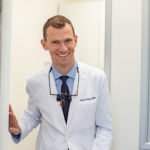 Yours in health,
Dr. Balaze
Schedule Your Apponitment
Easily schedule an appointment to fit your needs.
Our practice is conveniently located at the corner of Town Center and Alicia Pkwy.