Aliso Viejo Cosmetic Dentistry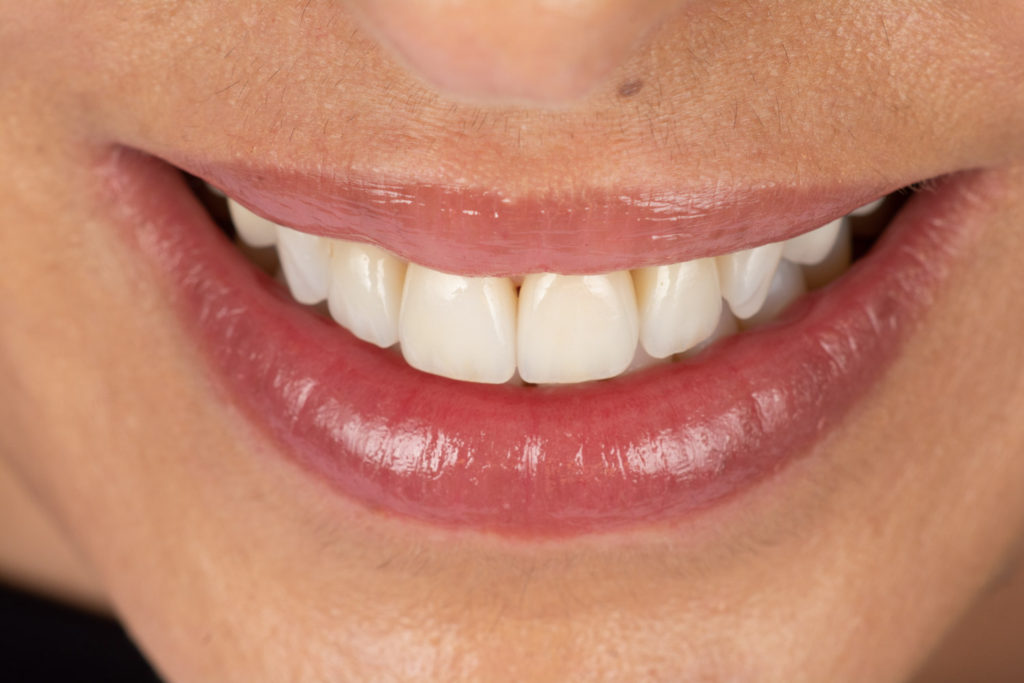 We would like to tell you a secret. Throughout Aliso Viejo, Daniel Balaze, DMD, FAGD has been primary providers of cosmetic dentistry and personalized oral health services for over 40 years.
Why is this a secret? Because your friends, whom we have helped redesign their smile don't tell you, and our porcelain veneers are so naturally beautiful – you can't tell that they have had any cosmetic dentistry. Hard to believe, I know. You might think that they lost weight, or had a new hairstyle, but you would never guess that our ceramic veneers aren't their natural teeth. You have seen the veneers that don't look natural, of course. The teeth are so dense and white that you are certain the veneers must have been made by the same company that made your toilet. And they even have that same dark stain around the edge. Ew.
How Much Do Veneers Cost?
We get these questions a lot!  "How much do 2 veneers cost?", "How about 4 veneers?", "If I get 6 veneers, how much is that?"
Always – the answer is – it depends.
I wrote a blog about the cost of dental veneers recently. Simply for the reason that every person has a unique smile.  We need to honor that, and take the time to create something that reflects the personality of that patient. Here's the link if you'd like to understand more about the cost of cosmetic dentistry.
Aliso Viejo Cosmetic Dentist
If you live here in Aliso Viejo, California, you are aware that we have a population of over 40,000 residents that call it home. And, you know that the pressure to look beautiful here in South Orange County is very high. Too many people make the mistake of rushing into the first office they can find a coupon for to get "perfect teeth". Unfortunately, many of them were not aware that not all cosmetic dentistry is created equal. Many cosmetic dentists have their veneers made entirely from one type of ceramic, with the color placed on top. Our veneers are made so that the color is built in – from the inside out. This process of layering the ceramics creates something called metamerism. This property is the magic that allows our porcelain veneers to look completely natural in every light, from the awful fluorescent lights at the office, to the gym, and even outside on a beautiful sunny day in Aliso Viejo. If you or a friend have been disappointed with the way your smile looks, come into our cosmetic dental office near Aliso Viejo, and you will see how different we are.
Aliso Viejo Cosmetic Bonding
If you are noticing cracks, or chipped teeth – porcelain veneers may help. Ceramic veneers can help stained teeth, as well as misaligned teeth and gaps in your smile. There are certain dental conditions that cosmetic dentistry won't fix, and at our office close to Aliso Viejo, we will make sure you understand everything that is possible. When we complete aesthetic dentistry and smile design, we help restore not only the look and functionality of your smile, but your poise and self-confidence, too. If you have been considering getting porcelain veneers for the first time, or if you are disappointed with how your current ceramic veneers are looking, we are here to help you.
The first step for dentistry in our office, no matter if it is cosmetic dentistry, implant dentistry, or treatment for problems related to your TMJ, is a meeting with Dr. Dan. In this meeting, you get to ask us, as your cosmetic dentist, any questions you have. No matter how small the concern may be, it's important for us to help you and address that concern. Next, we have a thorough exam, and make complete records. It takes extra time, yes, but in the beginning this extra attention will save you money, time, and ultimately frustration. Once this is done, you get to try on your new smile. We work with our world-class dental lab to create a custom, aesthetic smile design for you to try in. Shhh. This is another secret at out office! We let you try your cosmetic dentistry before you make any decisions! We can even give you photos to take home if you want. Crazy, right? All of these steps are so important to us because they help us build the trusting relationships we are famous for. They also help us get the hard work done early so that we can focus on the true art of cosmetic dentistry – aesthetic smile design using the finest porcelain veneers available. You don't deserve anything other than our best effort, and that's why you can't tell our patients have veneers.
Aliso Viejo Porcelain Veneers
"What happens to my teeth while the veneers are being made?" – This is a very common question in the world of cosmetic dentistry. The answer you will get from most is "temporaries". Well, again, we are not like most cosmetic dentists. In our office, you are fitted with custom aesthetic veneer prototypes. They will function identically to your porcelain veneers that are being made, and look just about as nice – but without the magic of metamarism. You are never without a beautiful smile! Once your ceramic veneers are ready, we will have you return to our office. This is when we will remove the esthetic prototypes and apply your new personalized porcelain veneers.
"What happens if I love my trial-smile but are undecided about ceramic veneers?" – There is a significant investment required for veneers. If it's not the right time for you to go forward with porcelain veneers, you might consider cosmetic bonding. We can use composite to create bonded veneers that can also correct the same chips, stains, gaps, and cracks on your front teeth that porcelain veneers will. The only down side is that bonded composite veneers need to be replaced more often than their ceramic counterparts. Even though cosmetic bonding isn't as long-term of a solution, bonding is usually quicker and does not cost as much as porcelain veneers. Cosmetic bonding fights off stains – keeping your teeth's natural-looking color similar to porcelain veneers. For the esthetic bonding procedure, our cosmetic dentist will use custom-tinted, composite resin to match the color of your other teeth. Finally, we will sculpt and polish your freshly shaped teeth for a naturally beautiful smile. If you would like information regarding our cosmetic dentistry or have questions, please call us at (949) 770-7686. Thanks!
Our practice is conveniently located at the corner of Town Center and Alicia Pkwy.
Aliso Viejo Cosmetic Dentistry | Aliso Viejo Cosmetic Dentist | Aliso Viejo Cosmetic Bonding | Aliso Viejo Porcelain Veneers | Aliso Viejo Teeth Veneers