William Y Gregg, DDS, FAGD
A third generation Californian, I am a proud product of a family of small town country doctors. My Grandfather was a physician in Calexico, a small farming community near the California, Mexico border. My father was an OB/Gyn in Covina, where I grew up in what was then a small suburb in the San Gabriel Valley section of Los Angeles.
This upbringing shaped my values that health care is a personal experience that is very different for everyone. Placing oneself in the hands of another should be a relationship based on trust and mutual respect. Our office has always emphasized this concept of "personalized care."
I attended South Hills High School in Covina, Denison University in Granville, Ohio and the University of Redlands in Redlands, California prior to dental school at UCLA.
My post-graduate education has included an intensive residency at UCLA Hospital, completion of a graduate program at The L.D. Pankey Institute for Advanced Dental Education ; acceptance for Fellowship in the Academy of General Dentistry (FAGD); and in 2006 I earned the prestigious Pankey Scholar. In 2017 I completed the LSU School of Dentistry continuum in Oral-Facial Pain including Sleep issues and TMD (TMJ) dysfunction and pain.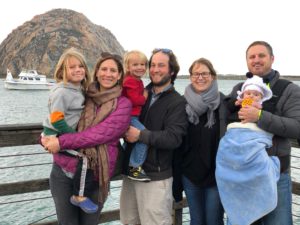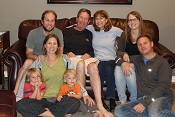 I am married to my college sweetheart, Alison. She recently "retired" from the corporate world and began her own consulting business in Human Resources. Our daughter, Erin is a physician specializing in pediatrics and internal medicine; and is currently at Valley Children's Hospital in Fresno, CA. She is married to Ryan, so is now Erin Gregg Newman. Ryan is Dean of the San Juaquin Episcopal Diocese headquartered in Fresno, CA. They are proud parents of Lexie, born August 30, 2018. Our son, Kevin is an attorney in Paso Robles emphasizing immigration law. He is married to Allison, so we now have two Al(l)ison Greggs in the family. Their boys, Wyatt was born in December 2012, and Emmett in June 2016, and, of course, all three grandkids occupy much of our attention.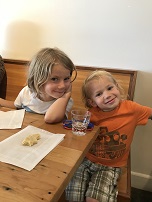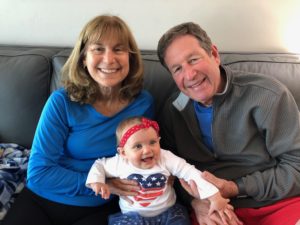 I was very active in sports throughout youth and college. It was through athletics that I learned that it is the desire and determination to prepare to be your best that was the true measure of success.
Continuing education has always been essential in the preparation to be the best professional I am capable of becoming and to my ongoing commitment to excellence in dental care and personal leadership.
I am a member of several dental associations and study groups and am involved in over 100 hours of continuing education each year.
I am thrilled that I am at a point in my professional life that I can give back. I am honored that I can be a mentor to others beginning on their path. As such, I have discovered a new passion; teaching. I am currently on faculty at The L.D. Pankey Institute for Advanced Dental Education devoting several weeks each year to teaching post-graduate dental programs. In other presentations my focus is on Leadership and includes lifestyle, balance and motivation as much as dentistry.
Our practice is conveniently located at the corner of Town Center and Alicia Pkwy. in Laguna Niguel, California.
30131 Town Center Dr. #250; Laguna Niguel, California 92677