Should I Cancel My Dental Appointment Because of COVID-19?
COVID-19 and Your Dental Appointment
We are here for you!  Please reach out to us if you have any questions at all.  We are certainly available for any dental emergencies you are experiencing and can even do phone / video consultations.
The ADA has issued a statement discussing that dentistry is essential and vital to your overall well-being.
In this statement the president of the ADA, Dr. Chad P. Gehani states:
"Millions of patients have safely visited their dentists in the past few months for the full range of dental services. With appropriate PPE, dental care should continue to be delivered during global pandemics or other disaster situations."
We firmly agree, and we are doing everything we can to keep you safe and healthy!
October 1, 2020 Update
Wow! 6 months have gone by!
This update is to fill you in on all of the new safety protocols we have implemented in our office to keep us all safe and healthy.
Health Screenings
These are simple questions about how you have been feeling, if you've traveled recently, etc.
We also take your temperature, blood pressure, and blood oxygen levels.
Why this matters – You may be fighting an infection and not even know it!  A slight rise in temperature, or decrease in blood oxygen can signal that something might be going on.
Open Doors
We have a unique space which allows us to open up our two front doors and get lots of circulation in the office.
Why this matters – Increased circulation helps to disperse any airborne particles.  When it comes to a virus that can be aerosolized, more circulation means a lower viral exposure which means you're better protected than being in a closed room. Also, there's less for you to touch!
Private Treatment Suites
Just as important as our open-doored lobby – our treatment suites are private with a door that remains closed during treatment.
Why this matters – While most dental offices are designed to increase efficiency, this means there are no doors to close and usually no barriers that go all the way to the ceiling.  Any aerosols are free to fly from their treatment area to yours! Our office is designed for patient privacy and protection first. You will feel like you're the only one in the building!
Staggered Schedule
We separate our appointments by at least 15 min.
Why this matters – There's plenty of time to let any particulate in the air settle, and clean *everything* that you will come in contact with while entering and exiting our office.
N95 or Level 3 Masks and Face Shields
We have always utilized the highest level of Personal Protective Equipment available in our office – even before Covid-19.
Why this matters – Dealing with infectious diseases isn't new for us. Our standards have always exceeded the recommendations from the ADA and OSHA. We are very experienced at keeping you [and ourselves] very safe.
Advanced Suction Devices
When you have any treatment in our office, from cleanings to crowns and implants, you will experience an advanced oral evacuation system to limit any aerosol from escaping your mouth.
Why this matters – Viruses that are spread through the air are more likely to be airborne while we are working in your mouth. These simple and comfortable devices have been shown to significantly limit their ability to escape your mouth.
Pre-Rinse
Before each appointment, we will ask you to rinse with a solution containing 2% hydrogen peroxide.
Why this matters – Rinsing with an antibacterial mouthwash before dental treatment has always helped limit the spread of disease. We know that hydrogen peroxide is especially effective against this new Corona virus.  2% is both safe and effective.
Special Appointment Requests
We have found that patients who are at higher risk prefer certain appointment times.
Here are some solutions that we have found:
First appointment of the day.
First appointment of the week.
Private Appointments with minimal staff.
If you would like to make any of these arrangements, please call our office.
Also – don't forget to check out our new Subscription Plan for patients without any dental benefits.
Schedule Your Apponitment
Easily schedule an appointment to fit your needs.
March 26, 2020 Update
So sorry for not posting more.  I have been busy serving as IT consultant for my kids "home-school" situation.  I imagine that all of you have noticed some internet issues due to the mass increase in band-width requirements for video meetings.
At this time, we are busy learning all that we can about this virus.  Mainly focusing on how we can best protect our patients once we are allowed to get back to work.  You can be assured that we will do everything we can to make sure that our office is safe for everyone.
In the meantime, the recommendation for all of us is this – get your immune system as strong as possible.  Here's what we suggest:
Get lots of sleep.
Eat clean – include high quality fats like avocado.
Take your vitamins.
Limit alcohol.
Get more sleep.
Turn off the news if it worries you.
Wash your hands often, and practice social distancing.
Stress is your immune system's worst enemy.  If the news troubles you, don't watch so much of it – seriously.
We have made it through our schedule for the next couple of weeks.  If you have an appointment scheduled with us sometime in April, you can expect to get a phone call from me with an update regarding our plans.
March 16, 2020 Update
Sunday evening, the California Dental Association (CDA) published recommendations for dental offices in California.
We are choosing to follow them, voluntarily suspending nonessential and non-urgent dental care for the next 14 days (until 27 March 2020).  We will be available as needed for emergency care and services.  It is important during this time that we do our part as health care professionals in "flattening the curve" and following sound, scientific advice from our experts in public health.
Please, continue to reference reliable sources of information.  Let's talk about the facts, and the science – not spread panic and fear.
Thank you for your trust and confidence in our office.  We wish you nothing but health and peace during these most uncertain times.
March 15, 2020 Update
Today, I listened to this wonderful update from Dr. Peter Attia.
March 14, 2020 Update
As part of our commitment to maintain a safe environment for our patients and team, please know that we will be instituting the following practices in addition to the Universal Precautions listed below.
Removal of magazines, brochures, pamphlets throughout our office.
Cleaning of pens, clip-boards, etc. after each use.
Thank you for your continued trust and support.
---
March 13th 2020
What a difference a week can make!
As always, it is our goal to protect the health and safety of our patients and our team.
I have always followed what is called "universal precautions".  These are infection control practices that apply to all patient care, whether there is suspected or confirmed infection status or not.
In our office these practices extend from the masks and gloves that we wear all the way to our water lines – and everything in between.
As the coronavirus (COVID-19) situation continues to evolve, we remain committed to this goal.  We continually check for updates from the most credible sources such as the Johns Hopkins Coronavirus Resource Center.
If you feel sick, have a fever, or think you may have been exposed please contact us to reschedule your appointment.
It is our goal to keep our patients as healthy as possible.
Thank you for the amazing trust you place in our office.
Schedule Your Apponitment
Easily schedule an appointment to fit your needs.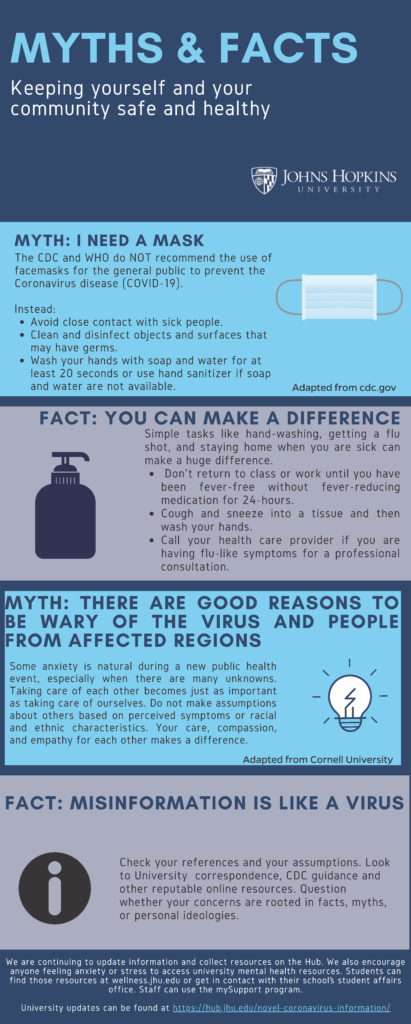 Our office is located conveniently on Town Center Dr. near the corner of Town Center Dr. and Alicia Blvd.